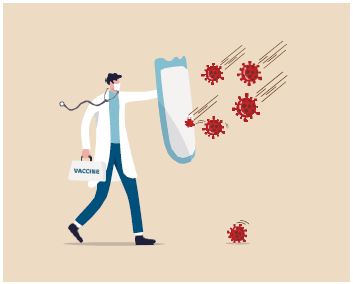 Individuals submitting Form I-693, Report of Medical Examination and Vaccination Record, on or after October 1, 2021, must provide
proof of vaccination against COVID-19. Most applicants filing for adjustment of status to become a lawful permanent resident with U.S. Citizenship and Immigration Services (USCIS) or an immigrant visa application with Department of State (DOS) must submit Form I-693 completed by a designated civil surgeon. Certain other applicants may also be required to submit Form I-693.
If the Form I-693 is completed before October 1, 2021, and remains valid, the applicant will not be required to have the vaccine.